Architectural design
We undertake studies and architectural design of buildings, as well as the presentation of three-dimensional plans of the final construction.
An architectural design is a complex task that requires the appropriate expertise and experience, to ensure that the final result meets the customer's needs.
Our experienced architects have a long course in the field of designs and create the study with consistency and attention to detail, ensuring that the result will be perfect.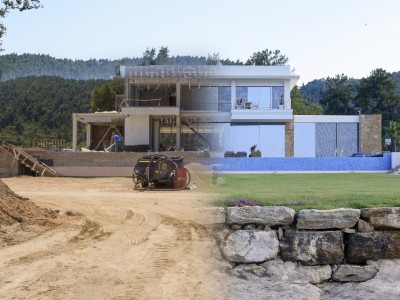 3D Designs
Furthermore, in order to present the customer schematically the final image of the building so he can evaluate the aesthetic effect, we create 3D Design based on the architectural design, where the construction appears in its final dimensional form.
Based on the two-dimensional design and using computers the interior and exterior of the building are demonstrated in three dimensions from several points of view.
A variety of lighting methods and different materials is tested, so that the final result will be flawless.
This way the engineer can prevent any mistakes and deficiencies and correct the design according to the desire of the owner, who in this point knows exactly what to expect.